Fulfilling dreams & exceeding expectations
Astrid Finne Skovbacke is a young woman of 22 years old with a clear mind and a true heart for exploring. One of those people that just can't get enough experiences out of life. She dares to dream big and sets out to achieve ambitious goals - with great success one might add. Oh and wait. In case you didn't notice right away. She has cerebral palsy. As you would probably think, it would be a limitation for her. It's not though. Where others might have given up, she pushes through.

Even though her body and mind simply does not collaborate, Astrid is very much in control of her life. Having spastic cerebral palsy means she is impaired in controlling her body and getting it to do as she would like. But this is not a limitation she succumbs to. She actually loves to use her body. So much so that she is already embarking on her next journey: To become more independent and self-reliant in her everyday life - someday being able to live by herself and have an adult life on equal terms with everyone else, assisted by only a couple of caregivers.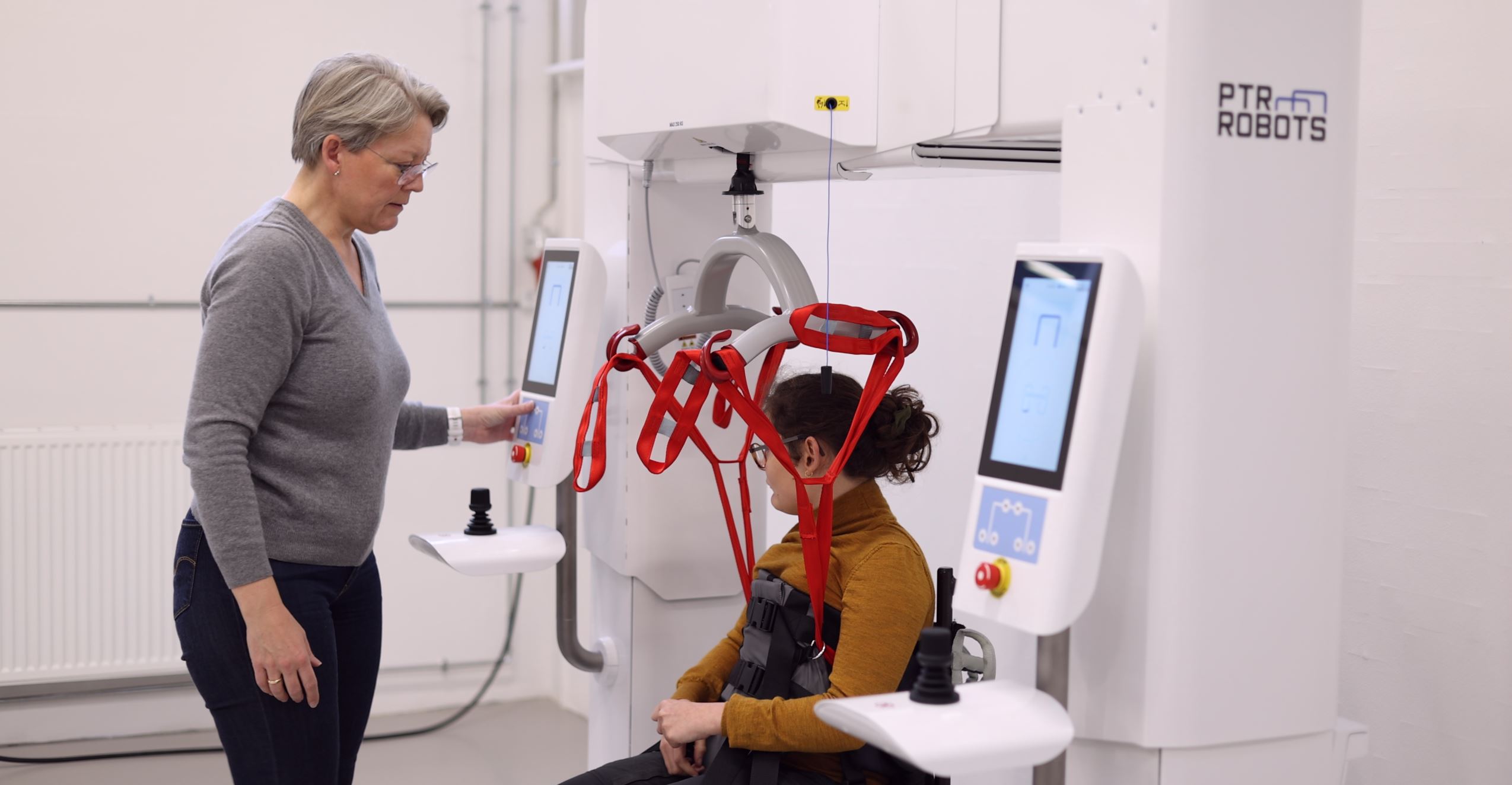 Trekking in a wheelchair
As mentioned, Astrid does not want to miss out on life and she is very skilled in getting profound and rare experiences that only most people dream of. Believe it or not she has actually trekked in the mountains in a wheelchair - not once, but twice.

In 2019 she finished a trekking tour of 75 km (46.6 miles) in three days, and in 2021 she trekked 110 km (68.4 miles) with the help of her family and friends through the remote Swedish wilderness in just seven days.

If you ask Astrid, her next trekking adventure goes to Scotland. We think this is a journey not that far away!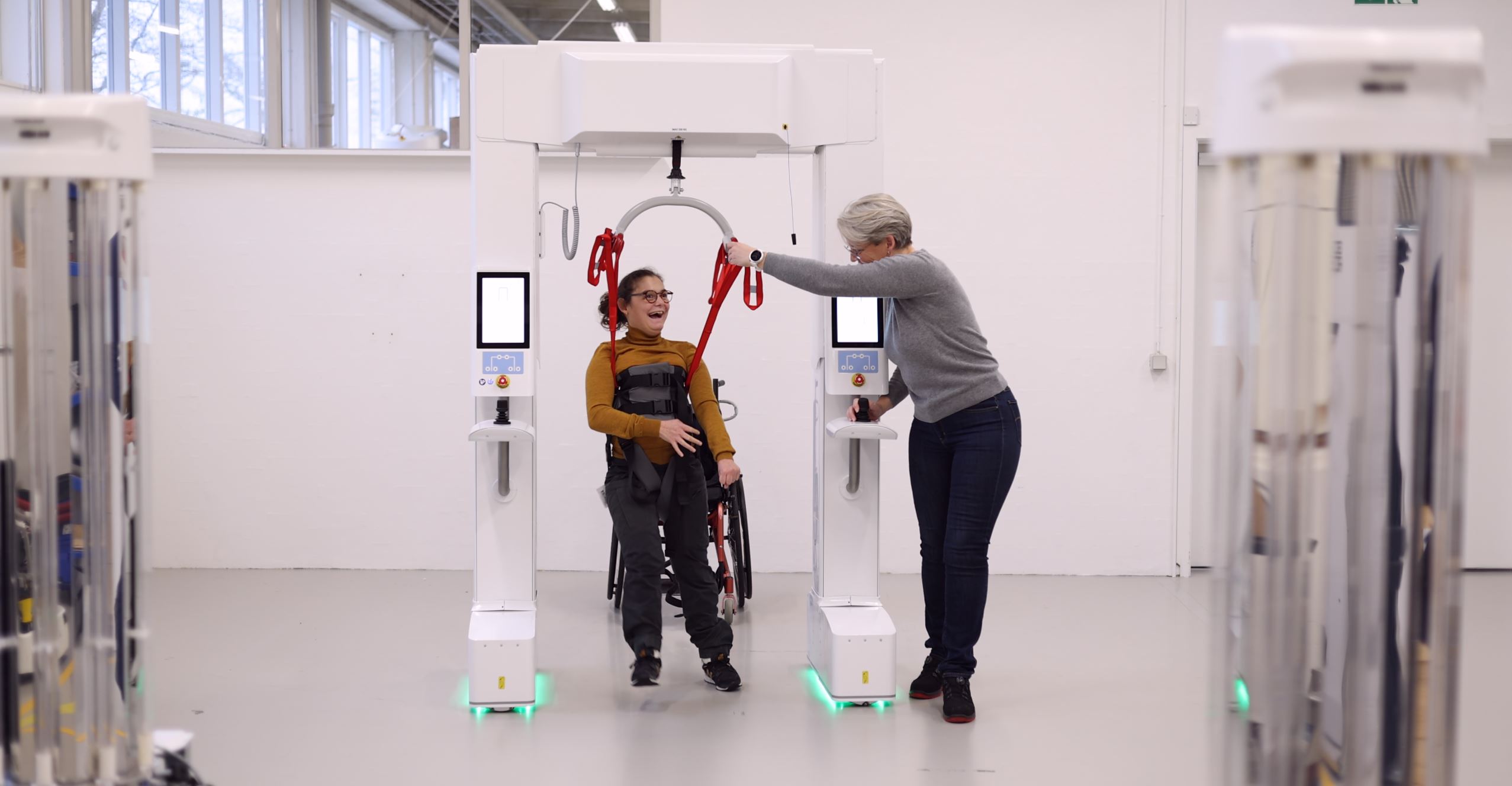 Walking with PTR Robots
Our first encounter with Astrid and her mother, Mette, was actually not initiated by us. We were approached by the amazing duo because they saw an opportunity for using PTR Robots as a tool for Astrid to exercise and practice walking - an important step in the process of becoming more self-reliant. And we are so happy they did.

The most important thing for us is that our robot is fulfilling the needs of those who will be using it. You might not know this, but PTR Robots was actually developed on the basis of a request from a Danish hospital and further advanced in collaboration with its healthcare professionals.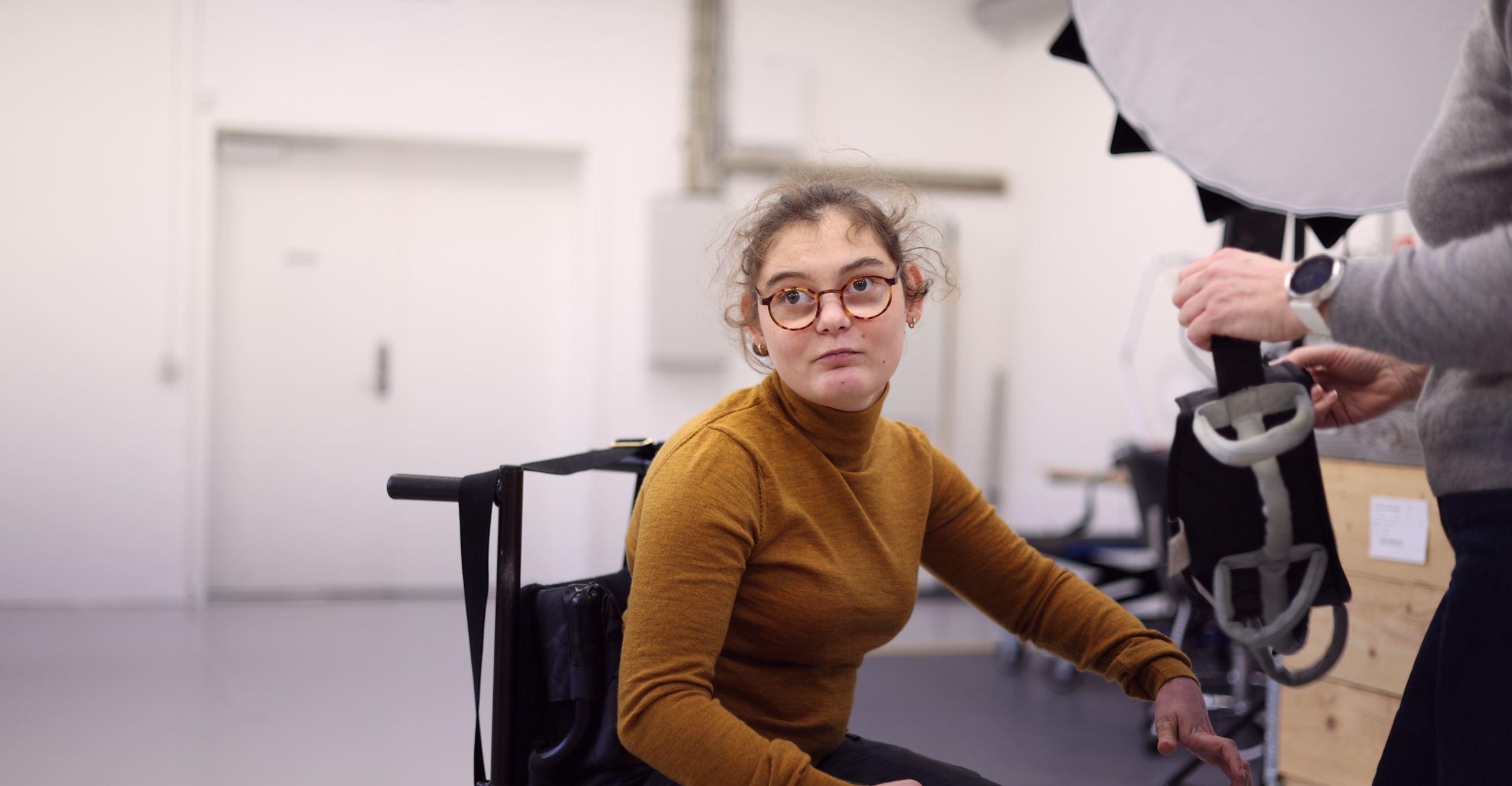 "The dream is to one day be self-reliant and have an adult life on equal terms with everyone else, assisted by only a couple of assistants"
So for Astrid and her mother to ask us for guidance and to explore the possibilities of using PTR Robots is what makes it all come together. Astrid is such an inspiration for many - and she is an inspiration for us. If we can help her overtake the physical challenges she faces in her quest for becoming more self-reliant, we have succeeded in our goal. To help people get safely (back) on their feet.
Watch the amazing duo explore our robot