Bring patient handling to the next level with PTR Robots
---
A need for well-thought lifting equipment
The caregivers are valuable
Hospitals spend a lot of resources on patient handling and the risk of injuries is high for both the patient and for the professional caregivers.
Reduce the risk of work related injuries
The robot's focus on safety, rehabilitation and the intuitive controlling system makes the caregiver's work easier, more efficient and with higher quality.
How to perform a lift
The PTR Robot is developed to be easy to operate for every caregiver. You only need a short instruction and you are ready to perform a safe and flexible transfer from e.g. bed to wheelchair or repositioning in bed to prevent bed ulcers.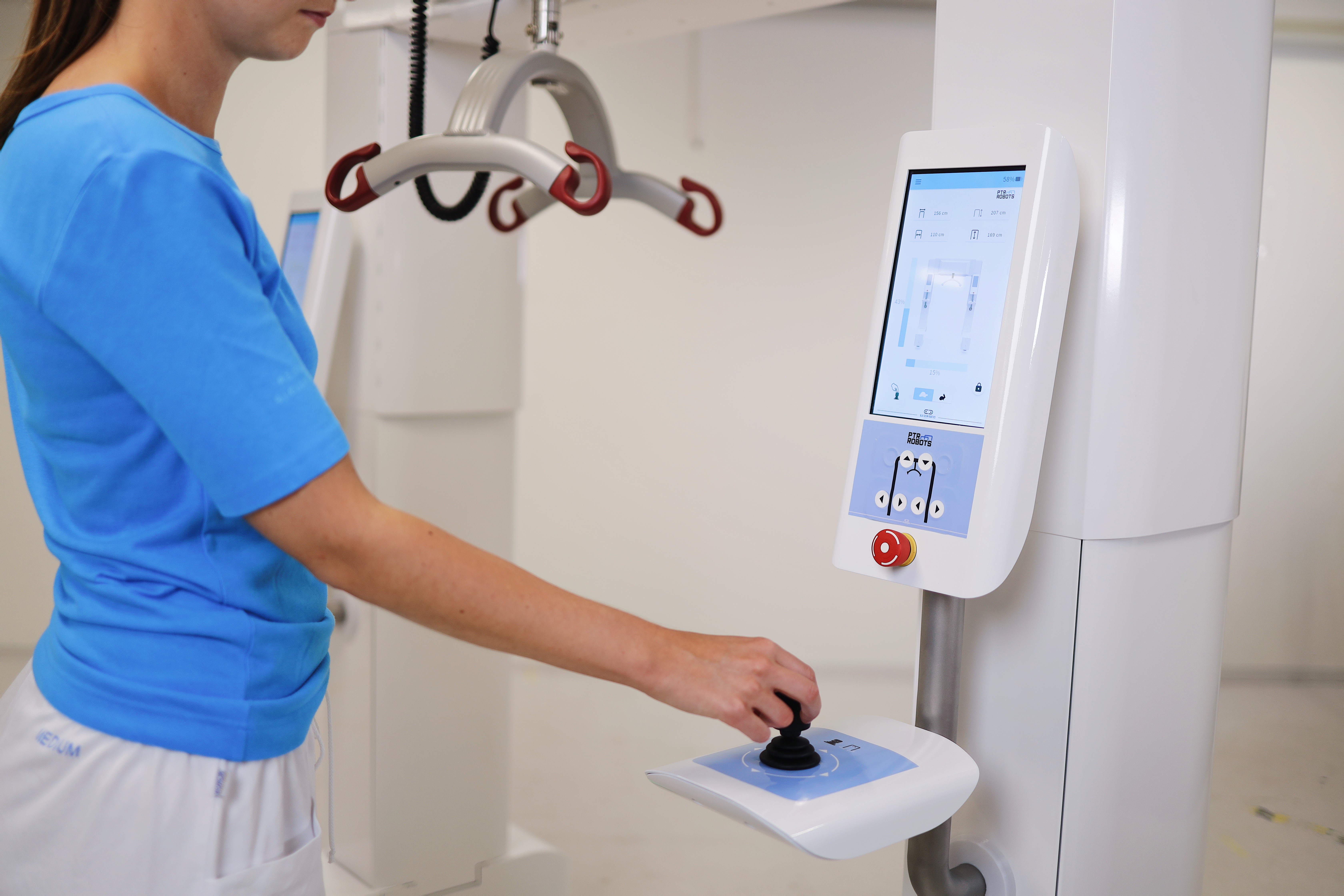 The development of PTR Robots
Public-private innovation project between Project University Hospital Køge, Blue Ocean Robotics and PTR Robots.
Why PTR Robots?
"PTR Robots understood our vision and needs. With technical expertise and persistence, they designed a whole new way of transferring patients."
Frank Hansen
Chief Project Manager, IT & Equipment, Region Sjælland